Personalized 1-On-1 Training
Personalized 1-On-1 Training
If you are ready to take your fitness to the next level, Feel Good Fitness is here to empower you on your journey! We offer personalized 1-on-1 personal training programs, based in Delray Beach, Florida, that are designed to unlock your full potential. Contact us to learn more!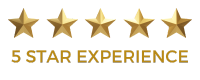 Transform Your Fitness Journey with Personalized 1-on-1 Training
Transforming your fitness journey becomes attainable when you work with Feel Good Fitness. Our customized approach allows us to create a program that meets your unique needs and abilities. This commitment to personalization means that each part of your fitness journey is meticulously crafted to suit you. Whether you are new to the fitness world or have experience working out, our personal trainers can help guide you through the entire process.
Why Choose 1-on-1 Personal Training at Feel Good Fitness
There are several reasons to choose Feel Good Fitness for 1-on-1 personal training. When you work with us, you can expect:

Customize Workouts
Our trainers create personalized plans based on your goals, limitations, and overall fitness level.

Accountability
We are your biggest cheerleaders. We keep you accountable and on track throughout the entire process.

Individualized Attention
We provide real-time feedback to ensure your proper form, support, and safety during your workouts.

Variety
Our team keeps your workouts fun and engaging, helping you avoid plateaus and boredom.

Knowledgeable and Compassionate Trainers
With professional certifications and educational backgrounds, our trainers have the knowledge to help you succeed.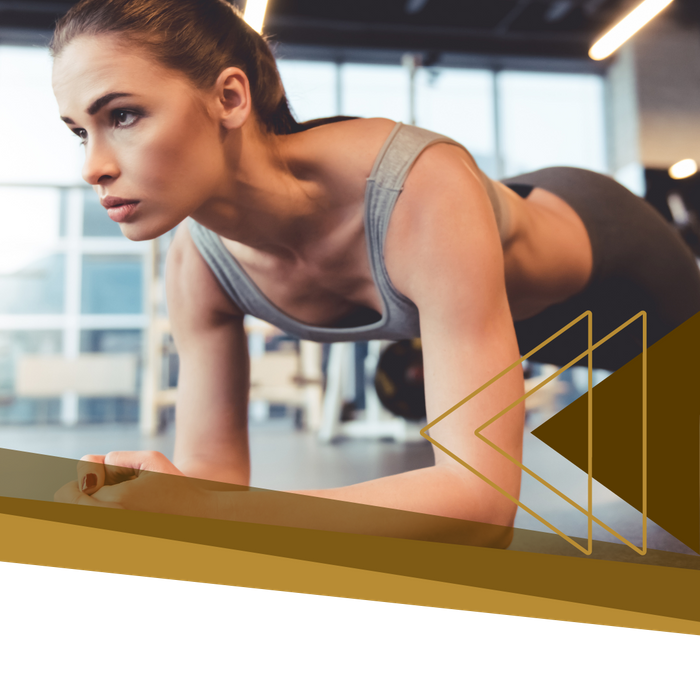 What to Expect from Your 1-on-1 Personal Training Sessions
During your 1-on-1 personal training session, you can expect a quality experience that is not only beneficial for your health but also gives you the tools and knowledge needed for lifelong healthy habits. Before you start training, we will discuss your current fitness level and take your health history and goals into account ensuring the personal plan we create is tailored to your needs. Our trainers will then take you through your workout programs that keep you engaged and motivated. At Feel Good Fitness, we provide you with compassion and support during the transformational experience and track your progress to make sure you're moving towards your goals.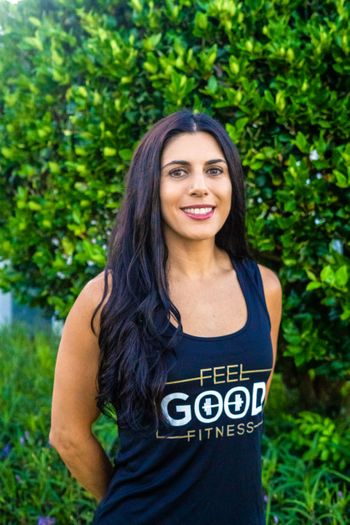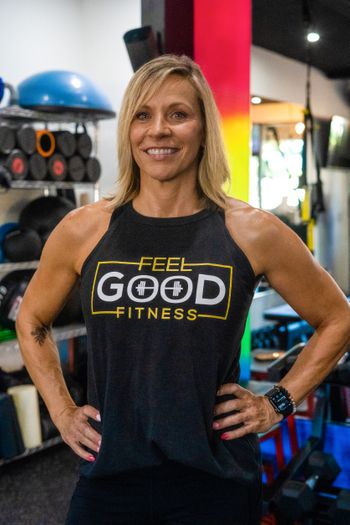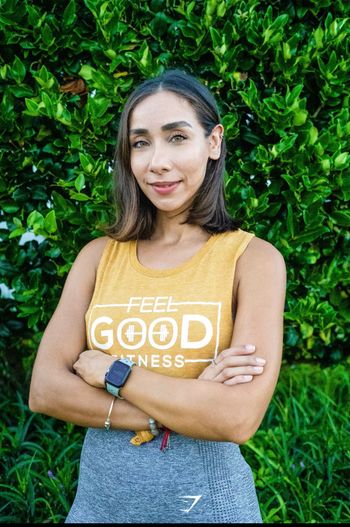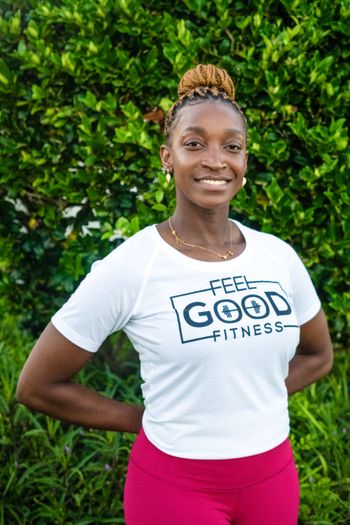 Meet Our Certified Personal Trainers
Our certified personal trainers are dedicated to helping you obtain your fitness goals. Each trainer brings unique knowledge and talent to our team, ensuring that you will find a trainer that matches your personality and needs. Learn more about our trainers and how their expertise can help you.
Client Success Stories: Real Results from 1-on-1 Training
Feel Good Fitness has helped many people in the Delray Beach community reach their fitness goals. Don't just take our word for it — read some of our testimonials from past clients who transformed their health with our 1-on-1 personal training.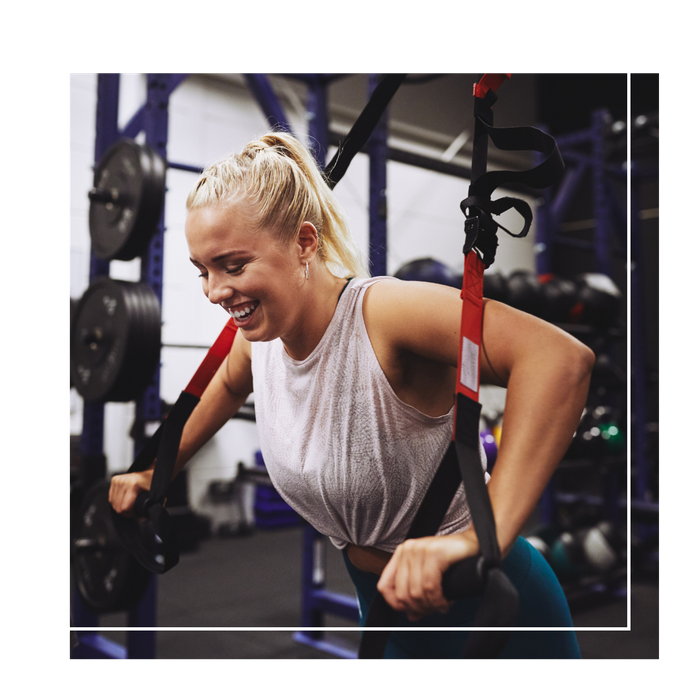 Personalized Programs for Every Fitness Level and Goal
Feel Good Fitness is committed to inclusivity. We understand that everyone's fitness journey and health look different from one another. This is why we offer personalized programs for every fitness level and goal. Whether you are trying to lose weight, gain muscle, or make daily life easier with increased mobility, our personalized training programs can effectively help you reach your fitness goals.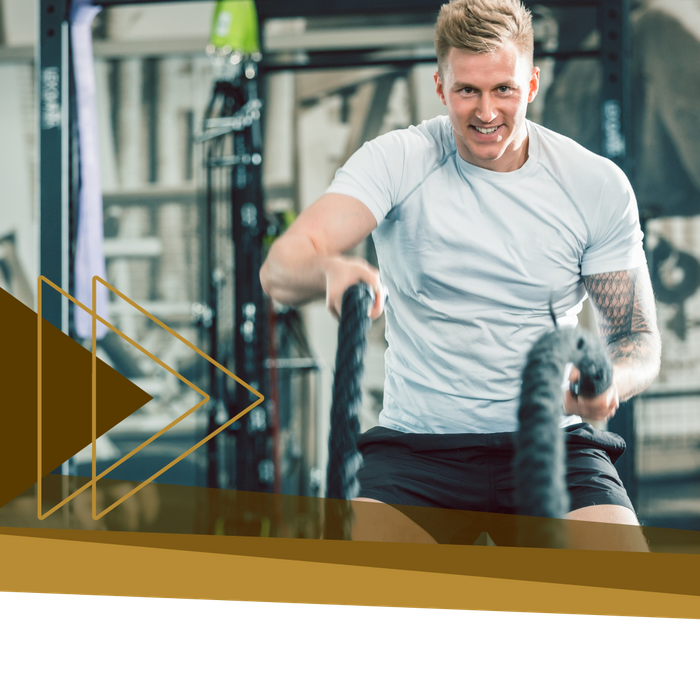 Flexible Training Schedule to Fit Your Busy Life
It can be hard to incorporate exercise into your daily routine, especially when life gets busy. Our flexible training schedules accommodate your busy schedule, so you can make time for your health. We work with you to find the most convenient times for your private personal training sessions. We aim to make fitness convenient for you so you can prioritize your well-being.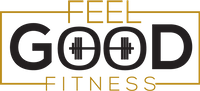 Are you ready to prioritize your health and accomplish your fitness goals?
Whether you are a beginner or a more experienced fitness enthusiast, our team can help support you on your way to reaching your goals. Contact Feel Good Fitness to schedule your 1-on-1 session today. Take this first step towards a healthier and happier life.