Our motto is simple: "Get Strong. FEEL GOOD."
Our mission is to help people create healthier lifestyles for themselves, so they feel GOOD and can enjoy the things that matter to them most.
"Take care of your body. It's the only place you have to live."
-Jim Rohn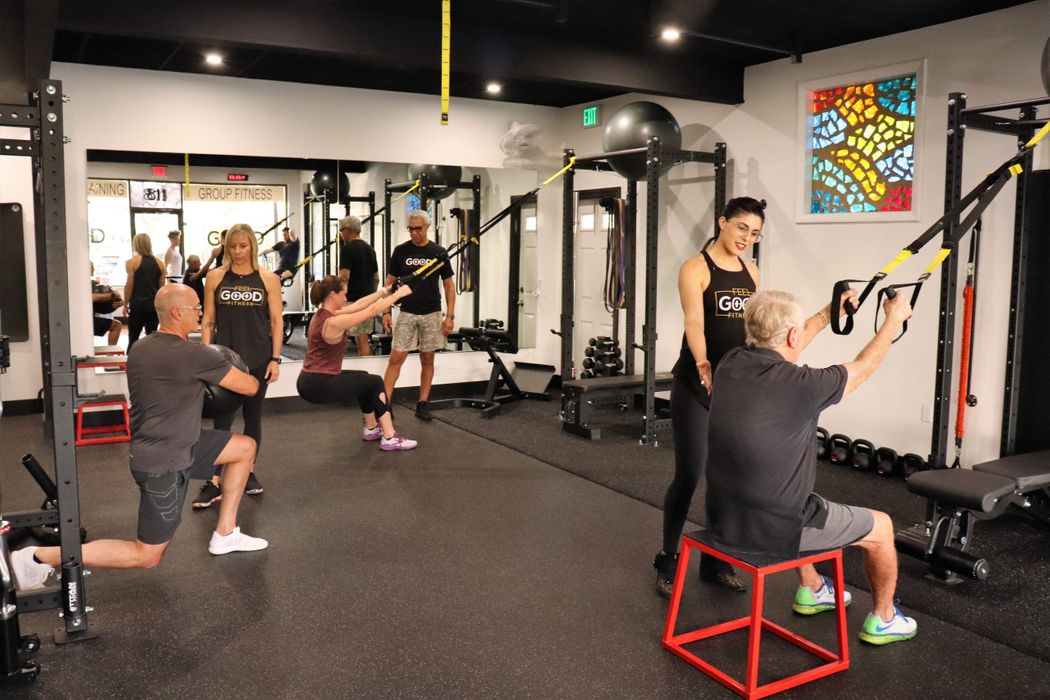 Our Studio
Feel Good Fitness is a boutique personal training studio that is small enough to feel like your own private gym, but large enough to accommodate 1-on-1 training as well as small group personal training sessions with up to 5 clients at a time. Our studio is always clean and well maintained. We are equipped with the highest quality functional training tools necessary to help clients of all ages and backgrounds improve their health and fitness.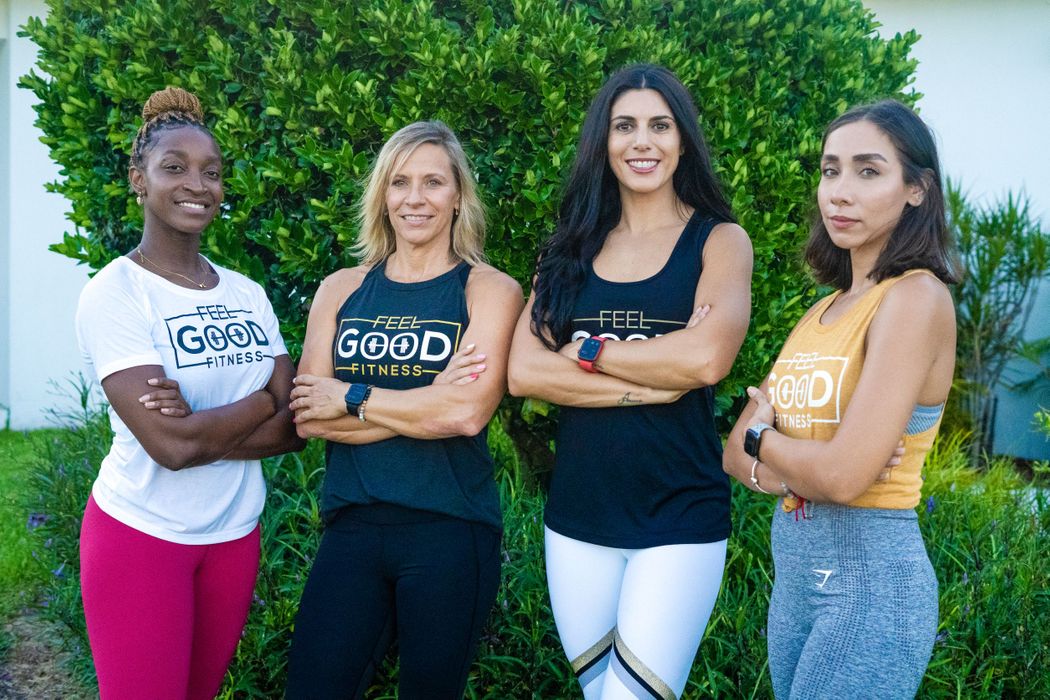 Our Location
Feel Good Fitness is located in downtown Delray Beach, on George Bush Blvd., just west of the Intracoastal Waterway. Our location allows us to serve the surrounding communities of Boca Raton, Boynton Beach, Golf, Gulf Stream, Highland Beach, Lake Ida and Ocean Ridge.
Our Coaches
Offering the Dedication You Need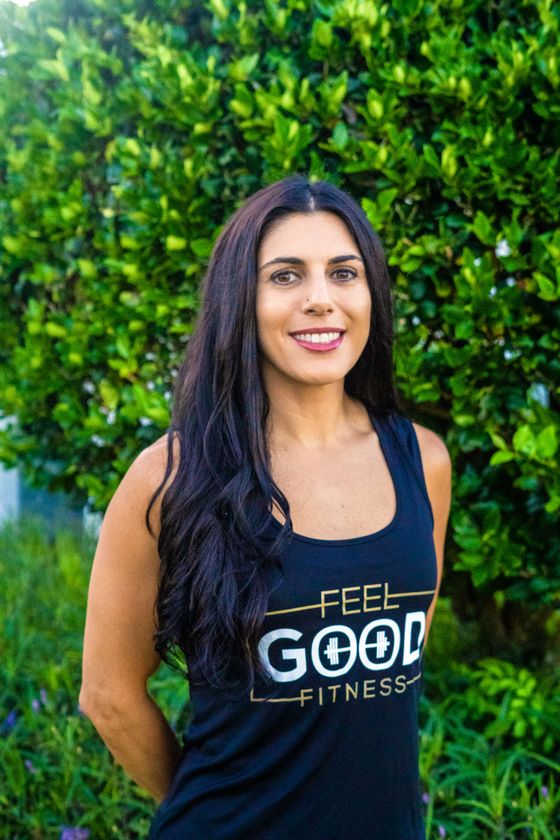 Sabrina Pantano
From an early age, Sabrina has always had a love for sports and exercise. Realizing chronic illnesses such as heart disease, diabetes, and high blood pressure were prominent on both sides of her family, leading a healthy lifestyle into adulthood has always been important to her. In 2009, Sabrina's passion for health and fitness evolved even further when she became a certified fitness coach. Sabrina's training methodologies are adapted to meet each client's specific needs, learning styles, and fitness goals. Regardless of your fitness level, Sabrina will show you that strength is possible at any age! When she is not training with clients or working out herself, she enjoys spending time with her family exploring the outdoors, being a beach bum, and cooking. "My mission is to provide clients with real fitness solutions to empower their lifestyles, build lean muscle, reduce pain, and find more energy to lead happier lives."
-Sabrina Pantano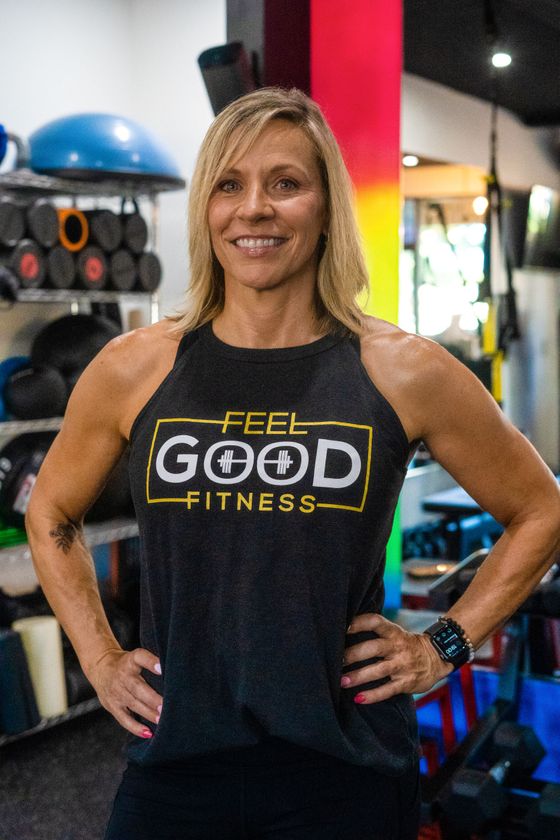 Michelle Beaton
Michelle is a wife, mother of two and a certified personal trainer. Originally from Toronto, Canada, her early years were spent competing in gymnastics, which instilled a passion for sports and fitness in her that she has carried throughout her life. Michelle started her first personal training business while living in California, which she continued even after her family relocated to Virginia. Now that her family has settled in Delray Beach, and her children are grown, Michelle has found a place at Feel Good Fitness where she can continue to share her passion for fitness and help clients realize their wellness potential. "I look forward to guiding my clients in making positive behavior changes and creating lifelong habits that will improve their health and fitness." — Michelle Beaton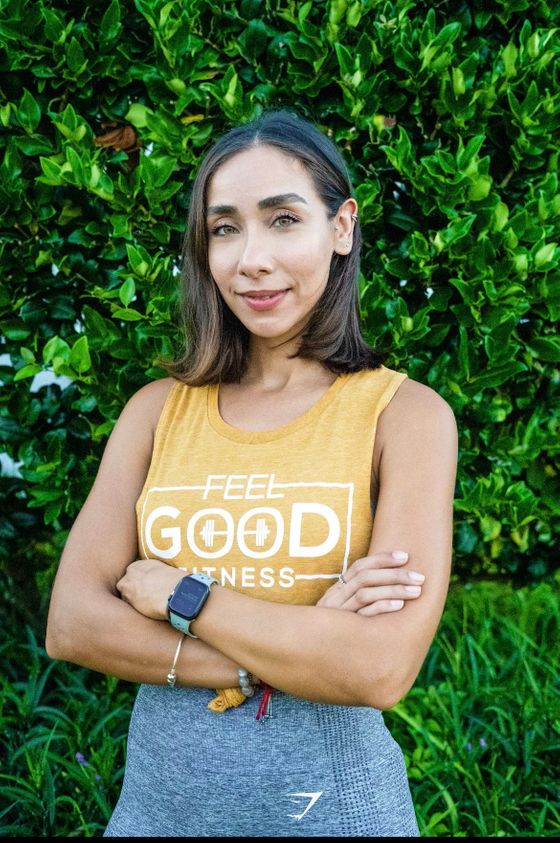 Sadna Fahani
For Sadna, fitness goes beyond just the physical aspect. In 2017, she felt lost and aimless in life and began searching for a deeper meaning. She found training to be her best remedy! Since that time, her passion for fitness had grown more and more that she decided to make it a larger part of her life. She started the Strength and Conditioning Coach program by Iran's IFBB and began her career as a personal trainer in 2018. Sadna is able to adapt her training style to every single client based on their fitness level, goals, and preferences. She uses the knowledge of corrective exercises, fitness & functional training, and strength & conditioning to design an individualized program helping clients attain their fitness goals. Her goal is to help her clients have healthy bodies and more importantly, healthy minds.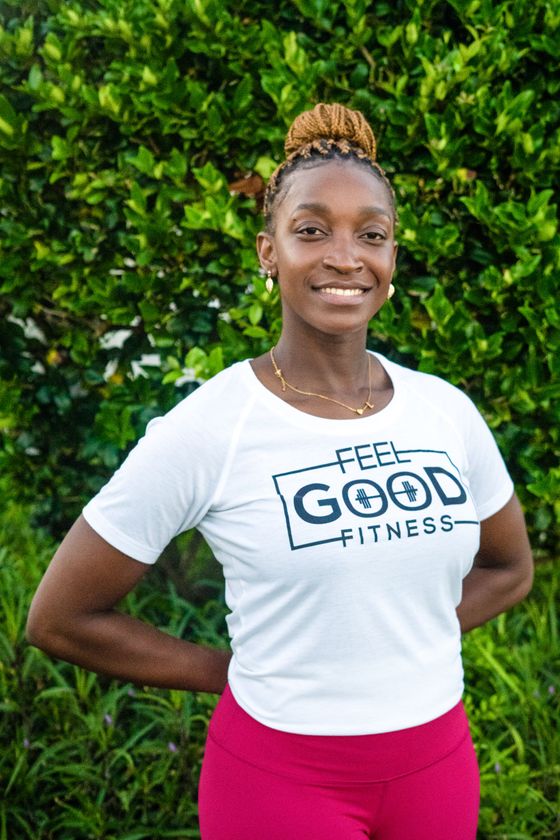 Lindia Izidor
Lindia Izidor is originally from Haiti. She moved to this beautiful country at the age of 14, searching for a better life because opportunities were limited back home. She fell in love with sports at an early age, which led her to try track, soccer, and tennis. Tennis in particular captured her heart, leading her to play for Park Vista and Spanish River High School. It was during this time that she used to go to the gym with her tennis coach to build muscle strength, and she quickly found herself sitting in anatomy and kinesiology classes to learn even more about the body. Lindia is a certified personal trainer and tennis instructor; she is currently a student at Palm Beach State College, pursuing a degree in physical therapy. She loves to help clients achieve their goals.